Sectigo CPAC Pro SSL certificate (formerly Comodo CPAC Pro) is a certificate from a group of personal authentication certificates. This is a new generation of SSL SMIME/Email certificates. Thanks to the use of CPAC certificates, you can digitally sign and encrypt e-mail messages, digitally sign documents created in Microsoft Office and OpenOffice. CPAC SSL certificates are 3 solutions in 1 and allow you to get the following benefits:
Private and secure e-mail
Personal Authentication Certificates (CPAC) ensure true and complete encryption of messages between you and your recipients (contacts). Signed and encrypted email cannot be intercepted and decrypted using "man-in-the-middle attacks", packet sniffers or using https proxy servers.
Digitally sign outgoing email messages
Authenticate as the sender of the sent e-mail and you will prevent anyone from changing the content of the sent messages without notifying the recipient.
Encrypt e-mail messages
Guarantee privacy by making sure that your outgoing emails cannot be intercepted and read by anyone except the intended recipients.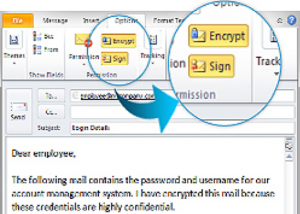 Digitally sign documents
Personal Authentication Certificates allow you to sign important documents to confirm their authenticity and that they have not been altered since they were signed.
• The CPAC certificate certifies the identity of the person signing the documents, thus confirming their authenticity and integrity.
• CPAC can be used in conjunction with or to replace the traditional signature feature of Microsoft Office products.
• CPAC certification ensures compliance with industry directives and privacy/security policies with frameworks that require digitally signed documents.
• The CPAC certificate allows you to resign from the traditional flow of documents and signatures on contracts, contracts, documents, archives, etc., replacing it all with a digital signature.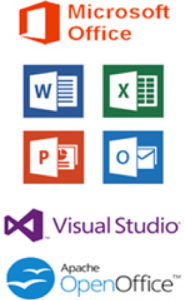 Authenticate and authorize everyone who logs in to your website
CPAC certificate allows companies to set a banking standard for the two-factor authentication of users logging in to their websites. Once installed on your computer or mobile device, the CPAC certificate will be seamlessly requested and verified by your web server before the user can access their account. The verification and authentication process is transparent for users, and thus is not a problem to use in the current, standard process of entering a username and password.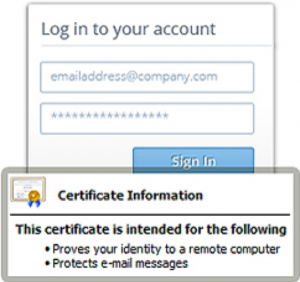 Comodo CPAC Pro is a perfect solution for small and medium businesses. This certificate contains e-mail address, First Name, Last Name in certificate fields.
Check also: CPAC Basic and CPAC Enterprise